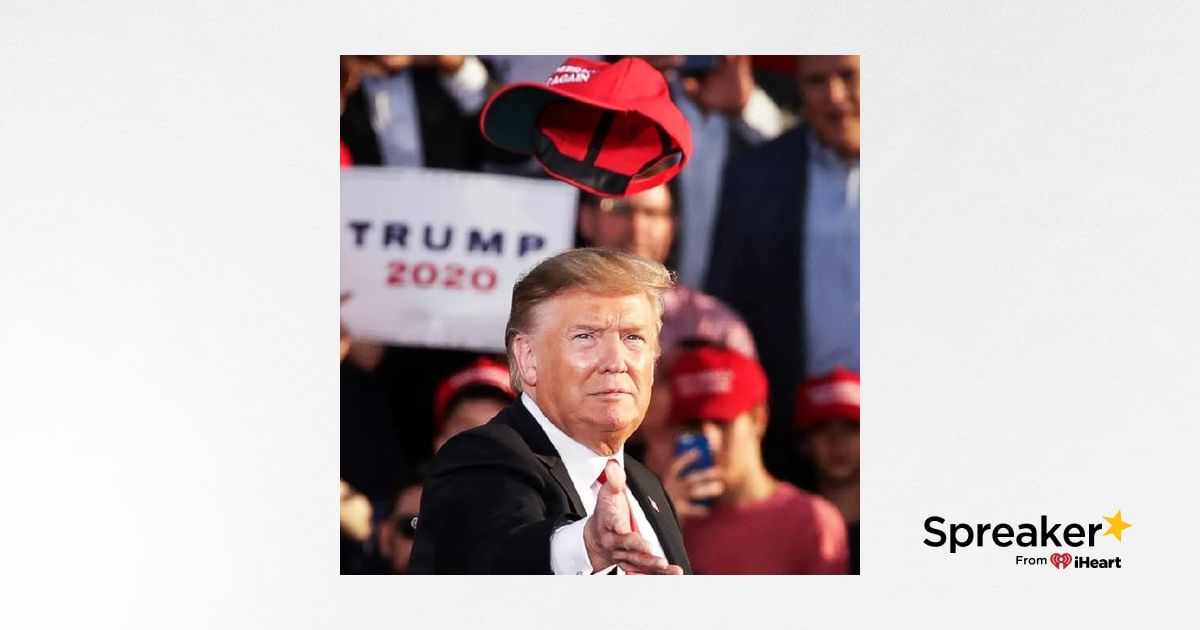 Trump Sees The Future Is Keeping America Great Because He Has 2020 Vision! Trump Is Making America Great Again! Will You Vote For Trump?
Trump officially launches re-election campaign, makes case for second term: 'Keep America Great'
President Trump formally launched his 2020 re-election campaign Tuesday night before a jam-packed crowd in Orlando's Amway Center, and quickly unloaded on the media organizations and government actors he said tried their hardest to bring down both … See More his candidacy and then presidency with the Russian collusion scandal. "Our patriotic movement has been under assault from the very first day," Trump said. He specifically called out the "phony" dossier used by the FBI to secure a secret surveillance warrant to surveil one of his former aides, Carter Page. To supporters' delight, Trump even debuted a new impersonation of Hillary Clinton.
For the most part, Tuesday's rally focused on Trump's policy successes, from criminal justice reform to the economy. He also touted the planned Space Force, celebrated the "obliteration" of ISIS, and Republicans' role in a newly energized national pro-lifemovement. And after polling the boisterous crowd, Trump appeared to settle on a new campaign slogan: "Keep America Great." Still, not everyone loves the new Trump rallying cry. In an op-ed in the Opinion section of FoxNews.com, Fox News contributor Deroy Murdock explains why he believes the president needs a better re-election campaign slogan and what it should be.
Republicans demand Democratic leadership condemn AOC for 'concentration camp' remarks
Top Republicans are urging Democratic leadership to condemn Rep. Alexandria Ocasio-Cortez's remarks comparing detention facilities on the southern border to concentration camps. Ocasio-Cortez, D-N.Y., on Monday told her Instagram followers on a live-stream that the U.S. government is "running concentration camps on our southern border."
Rep. Liz Cheney, R-Wyo., said AOC's remarks disrespect history and disregard what happened during the Holocaust. "It's a total disregard to the facts, in particular about the Holocaust, but also you see the extent to which her colleagues and the people whoare supposed to be leading the Democrats in the House – Speaker Pelosi, Steny Hoyer – won't stand up and criticize what she's saying and condemn those comments," the House Republican Caucus chairwoman said in an interview on "The Story with Martha MacCallum."
The debate over slavery reparations comes to the Hill
Slavery reparations will be the center of debate during a scheduled hearing Wednesday before a House Judiciary subcommittee. After being treated as a fringe issue, reparations increasingly have been discussed by the mainstream of the Democratic Party. Several 2020 Democratic presidential candidates have endorsed looking at the idea, though they have stopped short of endorsing directpayouts for African-Americans. Still, the nation remains divided on the issue, as illustrated by remarks ahead of Wednesday's hearing by Sen. Cory Booker, a 2020 Democratic presidential candidate, and Senate Majority Leader Mitch McConnell. In addition to Booker, actor and activist Danny Glover and writer Ta-Nehisi Coates are also among the witnesses expected to testify at the hearing.
Will a US-China trade talk breakthrough come at the G-20?
President Trump and Chinese President Xi Jinping have agreed to meet in Japan and discuss trade at the G-20 Summit, amid a weeks-long stalemate on negotiations and tension over looming new tariffs on China. On Tuesday, Trump tweeted that he and Xi had had "very good" telephone conversations. "We will be having an extended meeting next week at the G-20 in Japan," the president tweeted. "Our respective teams will begin talks prior to our meeting."
Pentagon in transition as acting Defense Secretary Shanahan plans to depart
President Trump abruptly announced Tuesday that acting Defense Secretary Patrick Shanahan is withdrawing from consideration to lead the Pentagon and he's naming Secretary of the Army Mark Esper as Shanahan's replacement. While speculation had brewed for days about Shanahan's status, the announcement came shortly after the publication of an explosive USA Today report that the FBI has been probing a violent domestic dispute from 2010 between Shanahan and his then-wife as part of his background investigation. Speaking to reporters outside the White House,the president said, "it's a difficult time for Pat," adding Shanahan would take "some time off for family matters." In a resignation letter Tuesday, Shanahan said "it is unfortunate that a painful and deeply personal family situation from long ago is being dredged up and painted in an incomplete and therefore misleading way in the course of this process."
TODAY'S MUST-READS
Kelly Shackleford: Why Oregon cake bakers' victory matters so much (for all of us).
New York clerk 'will not be granting drivers' licenses to illegal immigrants,' contrary to new law: report.
Guests watch in horror as massive huntsman spider eats a possum in their ski lodge.
MINDING YOUR BUSINESS
Will the Fed cut interest ratesduring its meeting this week?
Amazon Prime Day 2019: Here's everything we know so far.
These colleges have the highest employment rate after graduating.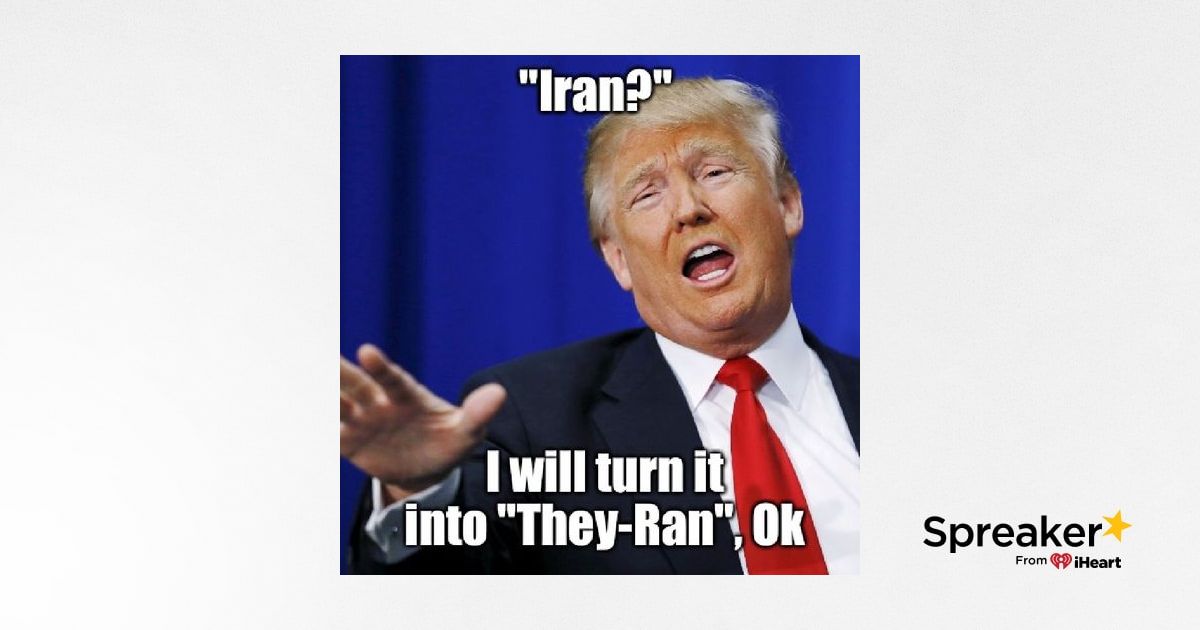 Is War With Iran In Our Future? As Tensions Rise What Do You Think Trump's Next Move Should Be?
Iran-US tension rises as Pentagon OKs sending more troops to Middle East and Rep. Omar blames Trump
Rep. Ilhan Omar, D-Minn, one of Congress' most vocal critics of President Trump, placed the blame squarely on the White House after Iran announced it could enrich uranium up to 20 percent — just a step below weapons-grade level. Omar took to Twitter on Monday condemning Trump's … See More decision to pull out of the Iran nuclear deal shortly before the Pentagon approved sending 1,000 more troops to the Middle East in response to the attack.
"None of this would be happening if Trump didn't back out of the Iran nuclear deal," she tweeted. Omar said the U.S. should get back to negotiations with Tehran and reinstate the Iran nuclear deal. The tension between the U.S. and Iran has been increasing in recent days after a high-profile attack on two oil tankers in the Strait of Hormuz. The U.S. blamed Iran for the attacks, which the country denied. U.S. Central Command (CENTCOM) released new images Monday showing the aftermath of attacks, including some images purporting to show Iranian forces removing an unexploded device from the hull of one of the vessels.
Trump threatens to remove 'millions' of illegal immigrants starting next week
President Trump late Monday announced on Twitter that U.S. Immigration and Customs Enforcement (ICE) will begin the process of "removing the millions of illegal aliens who have illicitly found their way into the U.S.," but did not elaborate on what new measures will be taken. "They will be removed as fast as they come," Trump wrote. Mike Morgan, the acting director of ICE, did not announce any new initiatives during his stop in Louisville on Sunday, where he spoke about the humanitarian and national security crisis at the border.
Trump re-election campaign set to officially launch at Orlando rally
President Trump is expected to officially kick off his re-election campaign at a rally in Orlando, Fla. Tuesday night, and supporters have been lining up for days. Trump voters started gathering outside Orlando's Amway Center more than 40 hours before the event is scheduled to start. The president tweeted on Monday morning that his campaign has received more than 100,000 ticket requests for the event in an arena that only holds 20,000 people.Tune in to Fox News tonight at 8 p.m. ET for live coverage of Trump's rally.
New Jersey man the latest American tourist to die in the Dominican Republic: Report
The State Department has confirmed to Fox News that another American tourist has died in the Dominican Republic. Reportedly, it was a New Jersey man who was found dead on his hotel room floor. Joseph Allen, 55, of Avenel, New Jersey, was found dead last Thursday morning, WABC reported. The popular Caribbean vacation destination has been grappling with a rash of deaths of U.S. tourists in their hotel rooms at various resorts. Of the seven other recent deaths that have become publicly known, Dominican investigators said five were caused by a heart attack.
Parkland shooting survivor apologizes for racist comments after Harvard rescinds his admission offer
The conservative Parkland shooting survivor and pro-Second Amendment activist who was dropped by Harvard University after past offensive remarks and racial slurs surfaced appeared Monday on "The Story with Martha MacCallum," where he apologized and asked for forgiveness. "I'm extremely sorry for it and I wish I could take it back but I can't," Kyle Kashuv told guest host Ed Henry. "All I can do now is seek to right the wrong." Kashuv revealed on Twitter that Harvard rescinded his admission after the remarks he made as a 16-year-old came to light. The student, now 18, called comments "offensive," "idiotic" and "inflammatory" and said he made them before the mass shooting — which transformed him as a person.
TODAY'S MUST-READS
Fox News contributor Lawrence Jones faces racist taunts from protesters at 'Impeach Trump' rally.
Paul Manafort not going to Rikers Island, will remain in federal custody after DOJ rejects move, source say.
2019 MTV Movie & TV Awards list of winners | Dwayne 'The Rock' Johnson's moving speech.
MINDING YOUR BUSINESS
How Gloria Vanderbilt became a designer jeans pioneer, fashion industry leader.
China's Huawei gives Fox rare look inside headquarters amid US ban.
Facebook cryptocurrency launch: Why 'Libra' could be worth billions.
Follow @PeterBoykin on Social Media
Twitter: Banned
Facebook: https://www.facebook.com/Gays4Trump
Instagram: https://www.instagram.com/peterboykin/
Youtube: https://www.youtube.com/c/PeterBoykin
Reddit: https://www.reddit.com/user/peterboykin
Telegram: https://t.me/PeterBoykin
Parler: https://parler.com/profile/peterboykin/posts
PolitiChatter: https://politichatter.com/PeterBoykin
Gab: https://gab.com/peterboykin
Discord: https://discordapp.com/invite/pyuPqU9
Periscope: Banned
Support Peter Boykin's Activism by Donating
Patreon: https://www.patreon.com/peterboykin
PayPal: https://www.paypal.me/magafirstnews
Cash App: https://cash.me/app/CJBHWPS
Cash ID: $peterboykin1
Listen to #MagaOneRadio
Join the #MagaNetwork
Read the Latest #MagaFirstNews
Support Donald Trump
Join Our Groups on Facebook:
MarchForTrump
https://www.facebook.com/groups/MarchForTrump2020/
https://www.facebook.com/groups/MarchForTrump/
MagaOneRadio
https://www.facebook.com/groups/MAGAOneRadio/
https://www.facebook.com/groups/MagaOneRadioNet/
https://www.facebook.com/groups/MAGARadio/
https://www.facebook.com/groups/MagaFirstRadio/
https://www.facebook.com/groups/MAGA1Radio/
https://www.facebook.com/groups/MagaFirst/
TheMagaNetwork
https://www.facebook.com/groups/theMagaNetwork/
GaysForTrump
https://www.facebook.com/groups/gaysfortrump/
https://www.facebook.com/groups/TheGayRight/
https://www.facebook.com/groups/LGBTexit/
https://www.facebook.com/groups/gaysfortrumporg/
https://www.facebook.com/groups/DeplorableGays/
https://www.facebook.com/groups/GaysForTrumpParty/
Americans With Trump
https://www.facebook.com/groups/AmericansWithTrump/
North Carolina MAGA Network
https://www.facebook.com/groups/northcarolinamaganetwork/
NC Trump Club
https://www.facebook.com/groups/NCTRUMPCLUB/
Exit Extremism
https://www.facebook.com/groups/EXITEXTREMISM/
Vote For DJ Trump
https://www.facebook.com/groups/VoteForDJTrump/
Trump Loves Winning
https://www.facebook.com/groups/TrumpLovesWinning/
Straights For Trump
https://www.facebook.com/groups/StraightsForTrump/
US1ANews
https://www.facebook.com/groups/US1ANews/
https://www.facebook.com/groups/US1ANewsGroup/
MyNCGOP
https://www.facebook.com/groups/MyNCGOP/
Grab them by the P***Y
https://www.facebook.com/groups/GrabThemByTheP/
Join Our Pages on Facebook:
https://www.facebook.com/TheMAGANetwork/
https://www.facebook.com/MAGAFIRSTNEWS/
https://www.facebook.com/pg/MagaOneRadio-778327912537976/
https://www.facebook.com/North-Carolina-MAGA-Network-307617209916978/
https://www.facebook.com/GaysForTrumpOrg/
https://www.facebook.com/LGBTExit-2340621102644466/
https://www.facebook.com/Take-Back-Pride-American-Pride-Rally-386980035391880/
https://www.facebook.com/PeterBoykinMAGA/
https://www.facebook.com/MarchForTrumpUSA/
https://www.facebook.com/VoteForDJTrump/
https://www.facebook.com/US1ANews1/
https://www.facebook.com/MYNCGOP/
https://www.facebook.com/trumploveswinning/
Contact Email:
Peter.Boykin@TheMagaNetwork.com
Telephone Number:
1-202-854-1320
July 5 – #AmericanPride We are All Americans Gathering at the Whitehouse
Then
(#MarchForTrump) to the Trump Hotel
July 6 #DemandFreeSpeech Rally (VIP party after) DemandFreeSpeech.org
Oct 4-6 TRUMPSTOCK Kingsman AZ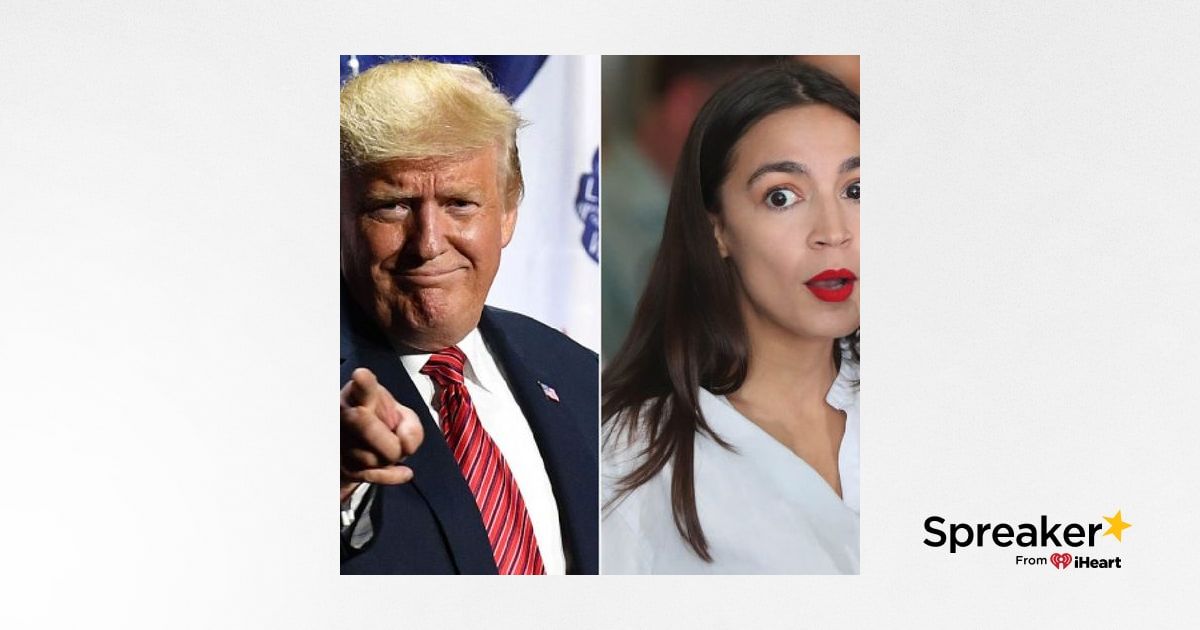 AOC Warned That Trump Will Win 2020 : Do You Agree?
US-China trade war takes center stage
The US. Trade Representative's office is set to hold public hearings Monday that will focus on the new round of 25 percent tariffs the Trump administration plans to slap on $300 billion in imported Chinese items not already hit with levies, including toys, shirts, household goods and sneakers. President Trump has already imposed 25 percent tariffs on $250 billion of goods from China and has said a … See More new round of tariffs are needed to force the nation to end unfair trade practices. Meanwhile, more than 600 companies and trade associations, including Walmart and Target, have signed a letter telling the president that an escalating trade war with China will hurt families, jobs and the U.S. economy.
AOC has a warning for Democrats — and Trump agrees (in a way)
Rep. Alexandria Ocasio-Cortez, D-N.Y., warned Sunday there is "very real risk" President Trump will win re-election in 2020, sparking a rare response of its kind from the president: "I agree." "I think that we have a very real risk of losing the presidency to Donald Trump if we do not have a presidential candidate that is fighting for true transformational change in the lives of working people in the United States," Ocasio-Cortez told ABC News' Jon Karl on "This Week" in her first Sunday morning show appearance since she took office in January.
The president quoted the congresswoman in a tweet Sunday night, adding: "I agree, and that is the only reason they play the impeach card, which cannot be legally used!" Ocasio-Cortez said she did not see herself endorsing a particular candidate "any timesoon," however. Still, one must wonder if ultimately, she would support Sen. Bernie Sanders, who told Fox News' Chris Wallace on "Fox News Sunday" that a "political revolution" is needed enact "real change" in the country.
Iran to defy uranium stockpile limits
Iran is set to break its uranium stockpile limit set by the nuclear deal within 10 days, according to a spokesman for the country's atomic agency. The comment was broadcast live during a news conference on Iranian state television on Monday. The spokesman, Behrouz Kamalvandi, spoke to journalists at Iran's Arak heavy water facility. He acknowledged that Iran has already quadrupled its production of low-enriched uranium.
Buttigieg: I'm won't be the first gay president — because I'm 'almost certain' we've already had one
Mayor Pete Buttigieg doesn't believe he'll be the first gay president if elected in 2020. "I would imagine we've probably had excellent presidents who were gay — we just didn't know which ones," he told "Axios on HBO." "I mean, statistically, it's almost certain." Asked if he possibly knew which commander-in-chief was gay, the Democratic hopeful said: "My gaydar even doesn't work that well in the present, let alone retroactively. But one can only assume that's the case." Buttigieg, the mayor of South Bend, Ind., has been rising in the polls and would be the first openly gay presidential candidate, if nominated next year.
Jury selection set to begin in trial of Navy SEAL accused of killing ISIS prisoner
The trial of a decorated Navy SEALcharged with killing an ISIS prisoner in his care is set to begin with jury selection on Monday. Special Operations Chief Edward Gallagher has pleaded not guilty to premeditated murder in the killing of an ISIS prisoner and attempted murder in the shootings of two Iraqi civilians in 2017. The politically-charged case has included the removal of the lead prosecutor for tracking the defense team's emails and suggestions by President Trump that he may pardon the defendant.
Woodland plays spoiler in US Open win
In the contest of guts and nerve and skill that was the final round of the 119th U.S. Open, Gary Woodland was the last man standing. Woodland, 35, shot a two-under-par 69 at Pebble Beach Golf Links to win his first career major and deny Brooks Koepka (68) the chance to become the first man to win three straight U.S. Opens in more than a century.Koepka had to settle for a footnote in history as the first player to record four rounds in the 60s at the U.S Open without winning.
TODAY'S MUST-READS
O.J. Simpson: Kris Jenner relationship rumors are 'bogus.'
Prince Harry and Meghan Markle share sweet Father's Day photo of Archie.
Thousands of court cases under review in Ohio after former judge allegedly came to work drunk.
MINDING YOUR BUSINESS
Boeing CEO acknowledges 'mistake' in handling of cockpit warning problem before fatal Max jet crashes.
DOJ, major banks meet to address elder financial abuse.
AOC blasts Amazon's Bezos for paying workers 'starvation wages.'
Follow @PeterBoykin on Social Media
Twitter: Banned
Facebook: https://www.facebook.com/Gays4Trump
Instagram: https://www.instagram.com/peterboykin/
Youtube: https://www.youtube.com/c/PeterBoykin
Reddit: https://www.reddit.com/user/peterboykin
Telegram: https://t.me/PeterBoykin
Parler: https://parler.com/profile/peterboykin/posts
PolitiChatter: https://politichatter.com/PeterBoykin
Gab: https://gab.com/peterboykin
Discord: https://discordapp.com/invite/pyuPqU9
Periscope: Banned
Support Peter Boykin's Activism by Donating
Patreon: https://www.patreon.com/peterboykin
PayPal: https://www.paypal.me/magafirstnews
Cash App: https://cash.me/app/CJBHWPS
Cash ID: $peterboykin1
Listen to #MagaOneRadio
Join the #MagaNetwork
Read the Latest #MagaFirstNews
Support Donald Trump
Join Our Groups on Facebook:
MarchForTrump
https://www.facebook.com/groups/MarchForTrump2020/
https://www.facebook.com/groups/MarchForTrump/
MagaOneRadio
https://www.facebook.com/groups/MAGAOneRadio/
https://www.facebook.com/groups/MagaOneRadioNet/
https://www.facebook.com/groups/MAGARadio/
https://www.facebook.com/groups/MagaFirstRadio/
https://www.facebook.com/groups/MAGA1Radio/
https://www.facebook.com/groups/MagaFirst/
TheMagaNetwork
https://www.facebook.com/groups/theMagaNetwork/
GaysForTrump
https://www.facebook.com/groups/gaysfortrump/
https://www.facebook.com/groups/TheGayRight/
https://www.facebook.com/groups/LGBTexit/
https://www.facebook.com/groups/gaysfortrumporg/
https://www.facebook.com/groups/DeplorableGays/
https://www.facebook.com/groups/GaysForTrumpParty/
Americans With Trump
https://www.facebook.com/groups/AmericansWithTrump/
North Carolina MAGA Network
https://www.facebook.com/groups/northcarolinamaganetwork/
NC Trump Club
https://www.facebook.com/groups/NCTRUMPCLUB/
Exit Extremism
https://www.facebook.com/groups/EXITEXTREMISM/
Vote For DJ Trump
https://www.facebook.com/groups/VoteForDJTrump/
Trump Loves Winning
https://www.facebook.com/groups/TrumpLovesWinning/
Straights For Trump
https://www.facebook.com/groups/StraightsForTrump/
US1ANews
https://www.facebook.com/groups/US1ANews/
https://www.facebook.com/groups/US1ANewsGroup/
MyNCGOP
https://www.facebook.com/groups/MyNCGOP/
Grab them by the P***Y
https://www.facebook.com/groups/GrabThemByTheP/
Join Our Pages on Facebook:
https://www.facebook.com/TheMAGANetwork/
https://www.facebook.com/MAGAFIRSTNEWS/
https://www.facebook.com/pg/MagaOneRadio-778327912537976/
https://www.facebook.com/North-Carolina-MAGA-Network-307617209916978/
https://www.facebook.com/GaysForTrumpOrg/
https://www.facebook.com/LGBTExit-2340621102644466/
https://www.facebook.com/Take-Back-Pride-American-Pride-Rally-386980035391880/
https://www.facebook.com/PeterBoykinMAGA/
https://www.facebook.com/MarchForTrumpUSA/
https://www.facebook.com/VoteForDJTrump/
https://www.facebook.com/US1ANews1/
https://www.facebook.com/MYNCGOP/
https://www.facebook.com/trumploveswinning/
Contact Email:
Peter.Boykin@TheMagaNetwork.com
Telephone Number:
1-202-854-1320
July 5 – #AmericanPride We are All Americans Gathering at the Whitehouse
(MarchForTrump)
July 6 #DemandFreeSpeech Rally (VIP party after) DemandFreeSpeech.org
Oct 4-6 TRUMPSTOCK Kingsman AZ
TrumpStock.net
---