New photos taken of a North Korean shipyard suggest the country could be building a submarine that could potentially be capable of launching a nuclear missile.
officer accused in Garner case, report says
#MAGAFirstNews 8.28.19
#StraightPride in Boston in Danger of being Blocked by Mayor in Tricky way:
The Boston Police and their FBI liaison told them yesterday that if Antifa or any militant LGBT groups block out parade they will let them. Then they will let the clock run out on our permit so their speakers can't speak on the stage they paid thousands for. If anyone did this at the LGBT parade they would immediately be thrown in jail. It is outrageous. Everyone should call Boston City Hall today at 617-635-4500 to complain. Mayor Walsh is a Fascist.
Puerto Rico prepares for Dorian's wrath
Puerto Rico is bracing for a possible direct hit from Tropical Storm Dorian on Wednesday as forecasters say it has shifted in its path and could strengthen into a hurricane. The storm is expected to pass over or near western and central Puerto Rico, with landslides, widespread flooding and power outages possible. President Trump declared an emergency Tuesday night and ordered federal assistance for local authorities.
New photos taken of a North Korean shipyard suggest the country could be building a submarine that could potentially be capable of launching a nuclear missile, a report early Wednesday said. The photos show vessels and cranes that could be used to haul a missile out to sea for launch, according to experts at a Washington-based think tank, NBC News reported. The satellite photos seem to confirm North Korean state media reports from July about a newly built submarine. "There is no conclusive evidence at the moment that this is a near-term certainty," an expert said of a possible missile test. Once a submarine is built, it would take at least a year before it's ready, according to an expert.
DC consultant's alleged affair with 'Squad's' Omar detailed in divorce papers
The wife of a prominent Washington political consultant has filed for divorce, claiming her husband made a "devastating and shocking" revelation that he was having an affair with freshman Rep. Ilhan Omar, D-Minn. Beth Mynett, 55, submitted divorce papers in Washington, D.C., Superior Court on Tuesday, saying her husband, Tim Mynett, 38, informed her earlier this year that he was having an affair with Omar.
The news of the divorce filing, first seen in the New York Post, comes just over a month after it was reported that Omar had separated from Ahmed Hirsi, her husband and father of her three children, and moved into a luxury penthouse in Minneapolis.
OxyContin maker Purdue Pharma is settlement talks over opioid cases
State attorneys general and lawyers representing local governments said Tuesday they are in active settlement talks with Purdue Pharma, the maker of the prescription painkiller OxyContin that is facing billions of dollars in potential liability for its role in the nation's opioid crisis. Purdue has been cast by attorneys and addiction experts as a main villain in the crisis for producing a blockbuster drug while understating its addiction risk. Purdue Pharma and its owners are reportedly looking to settle more than 2,000 opioid cases in a deal between $10 billion and $12 billion.
NYPD arrests slump in wake of the firing of officer accused in Garner case, report says
The firing of NYPD Officer Daniel Pantaleo, who was involved in the fatal arrest of Eric Garner in 2014, appears to have already had an effect on the Big Apple, with the number of arrests dropping sharply compared to 2018 and cops warning of plummeting morale among New York City's finest. Just between Aug. 17, when Pantaleo was fired, and Aug. 25, arrests dropped by 27 percent compared to the same period in 2018, the New York Post reported. NYPD cops made 3,508 arrests compared to 4,827 a year earlier, according to the Post.
Another Win For Gays For Trump!
Log Cabin Republicans Endorses President Trump for Reelection in 2020
Washington, D.C. – Log Cabin Republicans (LCR), the nation's oldest and largest organization of conservative LGBTQ Republicans and their allies, announces its endorsement of Donald J. Trump for reelection for President of the United States in 2020.
After consulting with over 50 chapters in 21 states, the national Board of Directors of Log Cabin Republicans voted to endorse President Trump. Simultaneously releasing an opinion editorial in the Washington Post, the following organization officers make these statements:
"Log Cabin Republicans is proud to endorse Donald J. Trump for reelection as President. He has delivered on his commitment to govern from a place of inclusion, and he has addressed significant policy areas important to our community. President Trump's commitment to end the spread of HIV/AIDS in 10 years and his initiative to end the criminalization of homosexuality internationally are bold yet achievable goals of great importance of the LGBTQ community. His policy agenda has benefited not just LGBTQ individuals but all Americans, and for that, he deserves four more years of leadership in the Oval Office."
Robert Kabel – Chairman, Log Cabin Republicans
"We are excited to work with our colleagues at the Trump for President campaign and the Republican National Committee to be a part of the President's reelection campaign. Our strong relationship continues to ensure that our distinct voice is represented in the GOP and that our community's interests are heard and respected at the highest level. LGBTQ equality is a bipartisan effort and we will continue to work to elect Republican candidates who share our values."
Jill Homan – Vice-Chairman, Log Cabin Republicans
"The radical left continues to distort President Trump's record and mischaracterize his policy agenda. Log Cabin Republicans stands against their campaign of disinformation, demonization and the usual scare tactics employed to keep the LGBTQ community hostage in the Democratic Party. Starting early, Log Cabin Republicans will bring together the diverse spectrum of conservative LGBTQ individuals to inform and activate in advance of the 2020 general election, and provide a space for disenfranchised independents and Democrats to learn about the inclusive conservatism in the Republican Party."
Charles T. Moran – Board Member & National Spokesman
Log Cabin Republicans is the nation's premier Republican organization representing LGBT conservatives and straight allies. For 40 years we have been the voice for an inclusive Republican Party with state and local chapters nationwide, a full-time office in Washington, D.C., a federal political action committee and state political action committees.
Connect With Us:
Facebook
Twitter
Donate
Contact Info:
Phone: 202.420.7873
Email: info@logcabin.org
Website: logcabin.org
1090 Vermont Avenue, NW | Suite 850 Washington, DC 20005
Related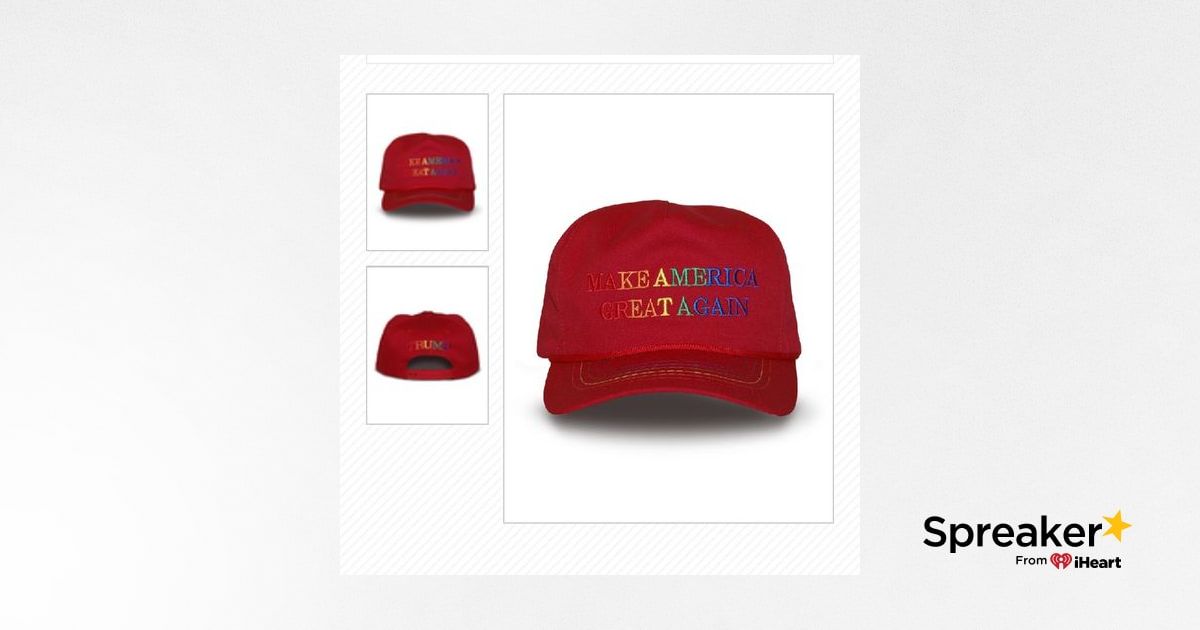 Peter Boykin Speaks At Greensboro NC City Council About Trumps Acknowledgement Of #LGBTPRIDE Month #MarchForTrump #AmericanPride #GayPride
I'm at City Council in Greensboro NC to give my monthly speech to trigger the left .. here is my speech.
"As we celebrate LGBT Pride Month and recognize the outstanding contributions LGBT people have made to our great Nation, let us also stand in solidarity with the many LGBT people who live in dozens of countries worldwide that punish, imprison, or … See More even execute individuals…..on the basis of their sexual orientation. My Administration has launched a global campaign to decriminalize homosexuality and invite all nations to join us in this effort!"
These words came straight out of the mouth of Donald Trump, a man the leftist gay community would have you believe is a homophobe. This is the same person who at the 2016 Republican National Convention, Trump promised "to do everything in my power to protect our LGBTQ citizens. … Believe me." The same man who is EVERYONES President that also not only worked to comfort and support those with HIV from as far back as the 1980's and who has recently in May tweeted these words "Great news today: My Administration just secured a historic donation of HIV prevention drugs to help expand access to PrEP for the uninsured and those at risk. Will help us achieve our goal of ending the HIV epidemic in America!"
This being June, and Pride Month I want EVERYONE to know in this city that many people in the Republican party just as much as Trump does, shows, and acts on it that we all support the WHOLE community, which includes it's #LGBTQ !
Last Friday, Donald Trump became the first Republican president in American history to acknowledge LGBT Pride Month. This came two and a half years after he entered office as the first president of either party in American history to fully support marriage equality. These are facts – not fake news – and they represent a fundamental shift in the acceptance of gays and lesbians in the Republican Party.
Democrats didn't want Trump to acknowledge LGBT Pride Month at all. They'd rather not have gay and lesbian voters know that this White House is spearheading an initiative to decriminalize homosexuality worldwide, led by U.S. Ambassador to Germany my friend Ric Grenell, the highest-ranking openly gay man currently serving in the Trump administration.
This same left didn't want you to know is that there are wide swaths of gay and lesbian Americans who want the same things as their straight counterparts: border security, limited government, a strong military, and the tools to create wealth.
These gays and lesbians support an administration that stands strong against terror because we saw what happened at Pulse Orlando when a terrorist killed 49 of us in cold blood in the name of ISIS. These gays and lesbians support border security because we know that unchecked illegal immigration depresses wages, brings drugs and violence across the border, and we in Greensboro are susceptible to all of these things, too.
I make this plea to ALL, Being a REPUBLICAN DOES NOT MAKE YOU A CERTAIN RELIGION, and BEING of the GAY COMMUNITY DOES NOT MAKE YOU A CERTAIN POLITICAL PARTY
I again invite people to attend the MARCH FOR TRUMP JUNE 15 Downtown at Noon at Governmental Plaza for an AMERICAN PRIDE RALLY of Free Speech, We do ask those who attend that we keep this event positive, and about unity. All will be invited & we will not discriminate groups/individuals. This Event is Inclusive for EVERYONE no matter your race, gender, religion, sexuality, or political party. But this event will not be Anti-TRUMP
I URGE EVERYONE – ESPECIALLY my fellow Republicans to come together this month in PEACE and UNITY. STOP THE HATE and Lets Work Together to Make America and Greensboro a Great Place for EVERYONE.
Full Disclosure some words from this speech come directly from a Great Gay Black American called Rob Smith.
Follow @PeterBoykin on Social Media
Twitter: Banned
Facebook: https://www.facebook.com/Gays4Trump
Instagram: https://www.instagram.com/peterboykin/
Youtube: https://www.youtube.com/c/PeterBoykin
Reddit: https://www.reddit.com/user/peterboykin
Telegram: https://t.me/PeterBoykin
https://t.me/RealPeterBoykin
Parler: https://parler.com/profile/peterboykin/posts
PolitiChatter: https://politichatter.com/PeterBoykin
Gab: https://gab.com/peterboykin
Discord: https://discordapp.com/invite/pyuPqU9
Periscope: Banned
Support Peter Boykin's Activism by Donating
Patreon: https://www.patreon.com/peterboykin
PayPal: https://www.paypal.me/magafirstnews
Cash App: https://cash.me/app/CJBHWPS
Cash ID: $peterboykin1
Listen to #MagaOneRadio
Join the #MagaNetwork
Read the Latest #MagaFirstNews
https://us1anews.com/
https://us1anews.com/
https://us1anews.com/
https://us1anews.com/
Support Donald Trump
https://votefordjtrump.com/
http://trumploveswinning.com/
https://marchfortrump.net/
https://us1anews.com/
Join Our Groups on Facebook:
MarchForTrump
https://www.facebook.com/groups/MarchForTrump2020/
https://www.facebook.com/groups/MarchForTrump/
MagaOneRadio
https://www.facebook.com/groups/MAGAOneRadio/
https://www.facebook.com/groups/MagaOneRadioNet/
https://www.facebook.com/groups/MAGARadio/
https://www.facebook.com/groups/MagaFirstRadio/
https://www.facebook.com/groups/MAGA1Radio/
https://www.facebook.com/groups/MagaFirst/
TheMagaNetwork
https://www.facebook.com/groups/theMagaNetwork/
GaysForTrump
https://www.facebook.com/groups/gaysfortrump/
https://www.facebook.com/groups/TheGayRight/
https://www.facebook.com/groups/LGBTexit/
https://www.facebook.com/groups/gaysfortrumporg/
https://www.facebook.com/groups/DeplorableGays/
https://www.facebook.com/groups/GaysForTrumpParty/
Americans With Trump
https://www.facebook.com/groups/AmericansWithTrump/
North Carolina MAGA Network
https://www.facebook.com/groups/northcarolinamaganetwork/
NC Trump Club
https://www.facebook.com/groups/NCTRUMPCLUB/
Exit Extremism
https://www.facebook.com/groups/EXITEXTREMISM/
Vote For DJ Trump
https://www.facebook.com/groups/VoteForDJTrump/
Trump Loves Winning
https://www.facebook.com/groups/TrumpLovesWinning/
Straights For Trump
https://www.facebook.com/groups/StraightsForTrump/
US1ANews
https://www.facebook.com/groups/US1ANews/
https://www.facebook.com/groups/US1ANewsGroup/
MyNCGOP
https://www.facebook.com/groups/MyNCGOP/
Grab them by the P***Y
https://www.facebook.com/groups/GrabThemByTheP/
Join Our Pages on Facebook:
https://www.facebook.com/TheMAGANetwork/
https://www.facebook.com/MAGAFIRSTNEWS/
https://www.facebook.com/pg/MagaOneRadio-778327912537976/
https://www.facebook.com/North-Carolina-MAGA-Network-307617209916978/
https://www.facebook.com/GaysForTrumpOrg/
https://www.facebook.com/LGBTExit-2340621102644466/
https://www.facebook.com/Take-Back-Pride-American-Pride-Rally-386980035391880/
https://www.facebook.com/PeterBoykinMAGA/
https://www.facebook.com/MarchForTrumpUSA/
https://www.facebook.com/VoteForDJTrump/
https://www.facebook.com/US1ANews1/
https://www.facebook.com/MYNCGOP/
https://www.facebook.com/trumploveswinning/
Contact Email:
Peter.Boykin@TheMagaNetwork.com
PeterBoykin@Gmail.com
GaysForTrump@Gmail.com
MagaFirstNews@Gmail.com
Telephone Number:
1-202-854-1320
Demand Free Speech Reception: Trump Hotel July 3 w/@RogerStone
https://www.eventbrite.com/e/demand-free-speech-reception-trump-hotel-july-3-wroger-stone-tickets-62233759851
MagaGala.com
Everyone I hope to see you in DC in July – Here's your chance to mingle with Roger Stone and other VIPs (TBA) at Trump Hotel July 3 – Demand Free Speech Reception Fundraiser 9:30pm – 11:30pm 2 hours open bar and great food! Please share! #MAGA Tickets through Facebook & Eventbrite MagaGala.com email peter.boykin@themaganetwork.com for questions please share! magagala.com
Demand Free Speech Reception: Trump Hotel July 3 w/@RogerStone
June 15 – MarchForTrump.net Greensboro NC
July 3 – #DemandFreeSpeech Reception @TrumpDC Tickets MagaGala.com
July 6 #DemandFreeSpeech Rally (VIP party after) DemandFreeSpeech.org
Oct 4-6 TRUMPSTOCK Kingsman AZ
---