The Joker is The Product of Clown World…
Joker is Controversial
Only because the events are REAL that nerve is struck
The Ultimate Origin Story
Of two halves of the Product of a city gone mad… Scratch that a world gone mad…
The Joker is the real victim: He is a product of a world gone mad.. A clown world.
He is a product of a system that beats you up and spits you out an example of what happens when you mess with crazy and it messes back.
He is no different than all of us.. Just a few steps close to going right over the edge… Joker is just a man that doesn't know how to handle life.. Serious vs Hilarious As they say
there is a thin line between sane and insane.
When the world expects you to believe its a circus what do you expect… Clowns are made the heroes… And sanity suddenly is the villain.
His followers are basically Antifa though. Violent mask wearers who hold signs that say resist. Yet he didn't do it as a movement they used it as an excuse.
JOKER deserves the Best picture. It may just well get it… You see i feel the joker is in all of us… He just acted on what deep down a lot of us would really want to do in reaction to a world that beats us down and breaks us at times.
This is why this movie is so controversial because it is REAL… It really strikes a nerve.. Just like the 3 guys killed in the movie does. It started a movement..
This movie has that potential… But honestly, it should be taken as a wake-up call to serve good and not give in to an evil nature instead… I believe Thomas Wayne wanted to do good by the city… Notice how the clowns were like the leftists… Thomas was like Trump… The joker wasn't political but a pawn of the situation. If a few decisions or events had changed it could have been Bruce in the joker's shoes and Authur in Bruces…
This was the making of a joker… Like the punchline what do you get when you take a mentally deranged person with no help and nothing else to lose and mix it with a society and environment like Gotham which doesn't care and then you decide to screw with this man?
The answer you get is you GET What You Deserve… Hahahahahahaha All jokes aside…
What did you think of the movie? If you are one of the ones that are complaining and trying to ban it… my Question…
WHY SO SERIOUS?
Gotham is Burning… That's Life… Send in the Clowns for The Joker is the real victim
Related
Federal prosecutors claim Roger Stone used a "The Godfather Part II" reference to advocate for a witness to lie and motioned to use a clip from the movie as evidence in the trial of the one-time Trump campaign adviser.
"The relevant scene is important context for understanding Stone's references — including what Stone intended to communicate to the witness and how Stone would have understood the witness' likely understanding of those messages," Friday's motion read.
The evidence will be used to help prove alleged witness tampering "with Person 2" via a text message that read "Start practicing your Pantagele [sic]," according to prosecutors.
"The movie clip makes clear that in his communications with Person 2, Stone used the name 'Frank Pentangeli' and the lines spoken by that character to persuade Person 2 to behave as Frank Pentangeli did in the movie, i.e., to falsely tell a congressional committee that he did not have knowledge of incriminating information that could lead to perjury charges," the motion argued.
"The movie clip shows the jury the image that Stone intended to evoke in Person 2's mind when he sent those communications. To not show the clip at trial would deprive jurors of significant context for understanding critical messages in this case."
In "The Godfather Part II," Pentangeli was to testify about his involvement in organized crime but changed his mind and denied any knowledge of Michael Corleone's crime family when the mob boss entered the hearing.
Related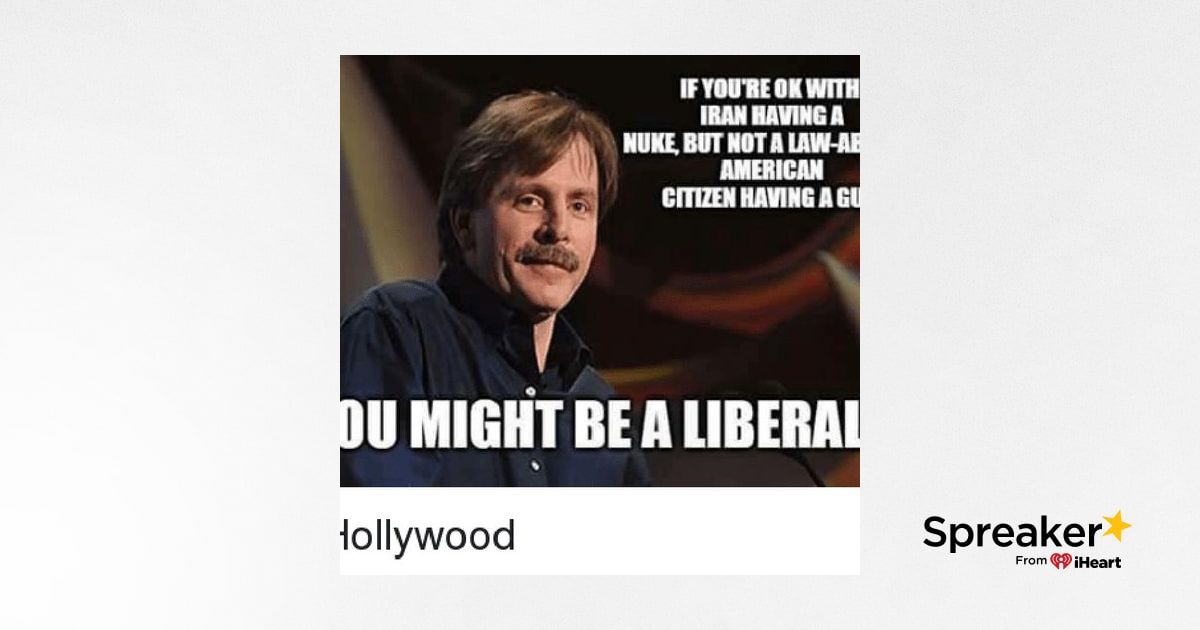 IRAN Says The Channel For Diplomacy Is Closed 'Forever' Should We Or Trump Worry?
Iran blasts new US sanctions, says channel for diplomacy is closed 'forever'
A spokesman for Iran's Foreign Ministry said in a tweet Tuesday that the new U.S. sanctions that target Supreme Leader Ayatollah Ali Khamenei and other officials close any channel for diplomacybetween the two countries "forever." President Trump signed an executive order Monday issuing … See More "hard-hitting" financial sanctions against Supreme Leader Ayatollah Ali Khamenei and his associates. The U.S. and Iran have seen tensions increase exponentially in the past few weeks after an initial U.S. sanctions squeeze that Washington said led to the attacks on two oil tankers in the Strait of Hormuz. The situation became increasingly dire last week after Tehran admitted to downing a $100 million U.S. Navy drone. Trump said the sanctions "will deny the supreme leader and the supreme leader's office and those closely affiliated with him and the office access to key financial resources and support."
Trump wonders if Biden has a 'big secret'
Ahead of the first Democratic primary presidential debates on Wednesday and Thursday, President Trump has renewed his attacks on Joe Biden, this time questioning why former President Barack Obama hasn't endorsed his former vice president. In a new interview with the Hill, Trump wondered if there was a "big secret" as to why Obama has not backed Biden. "How he doesn't get President Obama to endorse him, there has to be some reason why he's not endorsing him," Trump told The Hill. "He was the vice president. They seemed to have gotten along. President Obama not endorsing him is rather… a big secret."
Report: White House moves to prevent Conway from testifying about alleged Hatch Act violations
The White House has reportedly moved to prevent counselor Kellyanne Counselor from testifying before Congress about allegations of violations of the Hatch Act, the Washington Post reported Monday. The House Oversight Committee, anticipating a lack of cooperation from Conway and the White House, plans to vote Wednesday on a subpoena to force her testimony. In an interview with "Fox & Friends" on Monday, Conway pushed back against a finding that she violated the Hatch Act and dismissed a recommendation that she be fired as an attempt to "silence" her and prevent her from working toward President Trump's re-election.
Newly-released video footage show Jussie Smollett with rope around his neck
Chicago police released hundreds of files and nearly 70 hours of video footage on Monday from the investigation into Jussie Smollett's claim back in January that he was attacked by two men — an allegation that police later characterized as a hoax. In one ofthe videos, police body-cam footage showed Smollett — with his face blurred — wearing a white rope that he told detectives his attackers looped around his neck. When one of the officers asked Smollett if he wanted to take the rope off of his neck, the 37-year-old actor did while stating: "Yeah. I do. I just wanted you all to see it." The release of the footage, marked the latest chapter in a story that began with Smollett's allegations that he was the victim of a racist and homophobic attack. He eventually was arrested on charges that he lied to police, but prosecutors later dismissed the charges.
Missing mother's family denies her case is a 'Gone Girl' disappearance
Family and friends of missing Connecticut mother of five Jennifer Dulos on Monday countered a claim from her estranged husband's lawyer that the author was "deeply troubled," and rejected any suggestions that she was faking her disappearancein a plot similar in the 2015 cinematic thriller "Gone Girl." In a Fox News interview on Friday, lawyer Norm Pattis said his client, Fotis Dulos, was "emotional, tired, distraught" over the "exhausting ordeal" and disappearance of his estranged wife. He said Jennifer Dulos "had a troubled past," describing her as a writer who "wrote a manuscript similar to 'Gone Girl,'" a thriller that later became a hit Hollywood movie. In response, Carrie Luft, a spokeswoman for family and friends of the missing mother, said: "This is not fiction or a movie. This is real life, as experienced every single day by Jennifer's five young children, her family, and her friends."
TODAY'S MUST-READS
Prosecution witness admits no evidence of stab wound in Navy SEAL trial.
Pelosi faces revolt in her party over $4.5B emergency aid bill for migrants.
Nebraska woman's accused killer slashes his neck in courtroom horror: reports.
MINDING YOUR BUSINESS
EXCLUSIVE: After Stephen Moore's failed Fed bid, he's creating a crypto central bank.
Bitcoin hits $11K: A timeline of cryptocurrency's rise, fall and rebound.
Average retirement-age Americans have this much in their 401(k), report says.
---