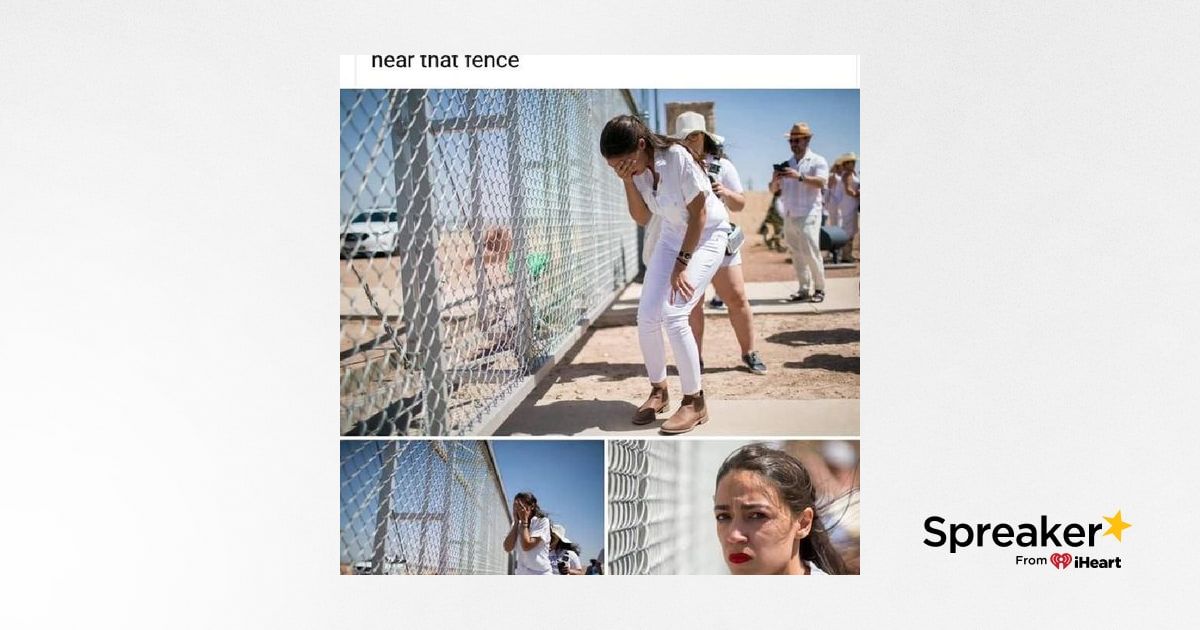 .@AOC ain't nothing but s Hounddog just crying/lying all the time.. do you think the news covers her way too much?
Ocasio-Cortez continues to compare border conditions to 'concentration camps,' critics accuse her of misinformation campaign
U.S. Rep. Alexandria Ocasio-Cortez, D-N.Y., has sparked controversy in recent weeks with arguably increasingly inflammatory rhetoric in her conversations about the conditions at the U.S.-Mexico border. Despite coming under fire last month for … See More saying the U.S.government is "running concentration camps on our southern border," Ocasio-Cortez once again made the same comparison on Twitter on Tuesday. On Monday, after traveling to a border detention center in El Paso, Texas, with almost a dozen members of the Congressional Hispanic Caucus, she blasted border officials as "violent" and "inhumane" while claiming agents forced detained migrant women and children to drink toilet water.
Current and former immigration officials rejected the congresswoman's allegations and accused her of pulling a political stunt. Hispanic pastors who toured the same facility Ocasio-Cortez visited said the conditions at the detention center were "drastically different" than what she described. They said they were "shocked at the misinformation of the crisis at the border." The controversy over AOC's latest comments come as afederal judge ruled Tuesday that the Trump administration cannot categorically detain asylum seekers while they pursue their cases.
Navy SEAL rejoices in not guilty verdict
Navy SEAL Edward Gallagher said he feels thankful and vindicatedafter a jury on Tuesday found him not guilty on almost all charges he was facing, including murder and attempted murder, in the 2017 killing of a teenage ISIS war prisoner in Iraq. "I'm happy and I'm thankful," Gallagher told reporters after the verdict, as he joked with his legal team that "it's Independence Day," his freedom coming days before the Fourth of July. Jurors did find him guilty of the seventh charge, posing for a photo with a corpse, considered the least egregious of the crimes, which carries a maximum prison sentence of four months. Having already served seven months in confinement ahead of the trial, Gallagher, a Bronze Star recipient, is expected to go home a free man after his sentencing, his defense lawyers said.
Trump detractors sound the alarm as military vehicles roll in for July 4 celebrations
Appearing on "Deadline: White House," MSNBC's Joy Reid insisted on Tuesday that President Trump is using the upcoming Fourth of July "Salute to America" celebration as a "threat" to Americans who oppose him. Trump has longed talked about showing off America's military capabilities in celebration of Independence Day, and now his vision is coming to fruition as tanks arrive in Washington, D.C., ahead of Thursday's festivities. Reid claimed that Trump aspires to be a "mini" North Korean leader Kim Jong Un or Russian President Vladimir Putin. According to Fox News' Geraldo Rivera, these kind of complaints are the ramblings of Trump haters.
Still, as preparations were underway Trump's July 4 celebration, a few problems emerged along the way as military vehicles were hauled into the capital city. On Tuesday, a flatbed carrying the tanks was apparently unable to clear an underpass, according to photos tweeted by a Politico reporter. A crane was later employed to resolve the issue. Retired U.S. Army Gen. Thomas Spoehr, director of the Heritage Foundation's Center for National Defense, told the Daily Reporter that some local roads are ill-equipped to handle the weight of the tanks.
Missing Connecticut woman's estranged husband maintains innocence
Fotis Dulos, a Connecticut real-estate developer charged in connection with the disappearance of his estranged wife Jennifer Dulos, maintained his innocence Tuesday during his first sit-down interview about the case, claiming he's "worried" about his wife and never wished her "ill in any way." "I know what I've done, I know what I haven't done," the 51-year-old Greek immigrant told New York City's WNBC-TV. "I have to stand and fight and hope that the truth is going to come out." Jennifer Dulos, 50, hasn't been seen since dropping her children off at school in New Canaan, Conn., on May 24.
Remembering Lee Iacocca
Lee Iacocca, the father of the Ford Mustang and former chairman of Chrysler, has died of natural causes at his home in Bel Air, Calif., his family said Tuesday. He was 94. Iacocca, born in Allentown, Pa., on Oct. 15, 1924 as the child of Italian immigrants, started working at Ford Motor Co. in 1946 and is heralded as the leader of the team that created the first Mustang in 1964. He ascended to CEO of the company in 1970 but was fired by Henry Ford Jr. in 1978. He moved on to Chrysler Corp. in 1978 and became the CEO a year later, pulling the company out of bankruptcy after taking it over. Iacocca successfully persuaded the federal government to provide the company a $1.2 billion loan in 1979 and made major cuts to the workforce, slashing wages — including his own, which he shrunk to $1 a year — and closing plants. He also introduced fuel-efficient cars and the minivan. His effortswere successful and Chrysler made a comeback, profiting $20 million. The turnaround made Iacocca a media star. Later, he was a key figure in the restoration of the Statue of Liberty and creation of the Ellis Island museum.
TODAY'S MUST-READS
DOJ says citizenship question being dropped from 2020 Census.
Former Google exec ran 'sex ring,' estranged wife claims in civil complaint.
Vatican to open two tombs in decades-old disappearance of teen.
MINDING YOUR BUSINESS
Charlie Ergen presents significant obstacle in T-Mobile-Sprint negotiations with DOJ.
WATCH: Facebook, YouTube tweaking algorithms to fight misinformation: Report.
These are the highest paid White House employees.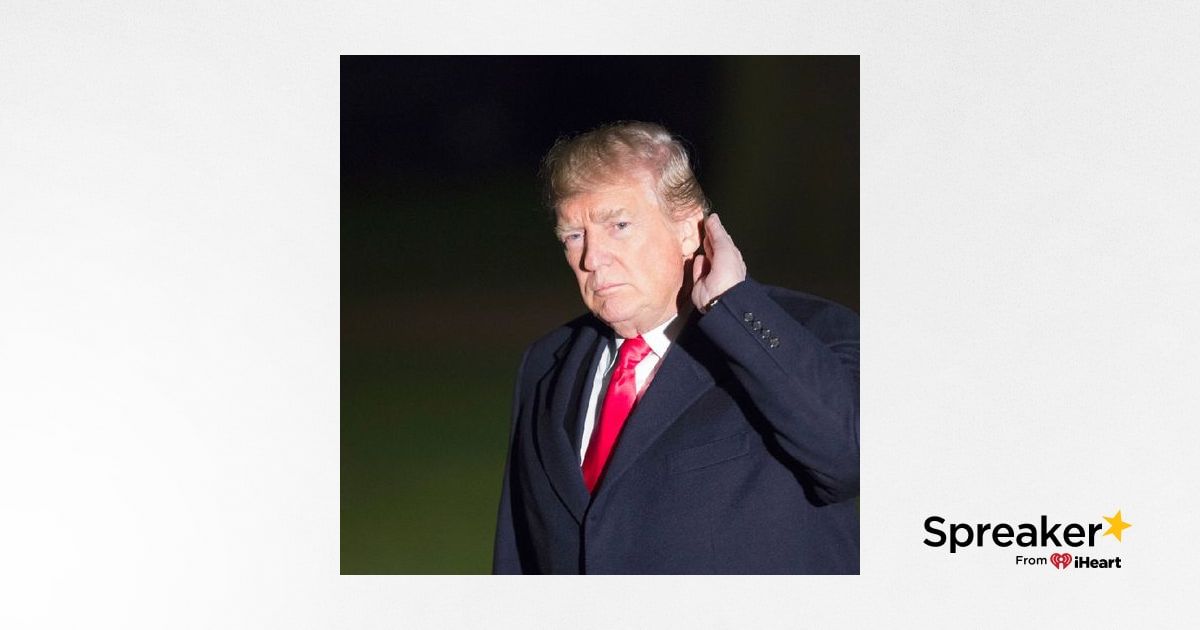 TRUMP tells George Stephanopoulos "there isn't anything wrong with listening" to foreign info about rivals, what do you think?
Trump says he 'would want to hear' info on 2020 rivals from foreign governments – and outrage follows
Democrats are outraged after President Trump said in an interview Wednesday that he would be willing to listen to foreign governments if they approached him with information on a political rival. "I think I'd want to hear it. … I … See More think you might want to listen. There isn't anything wrong with listening," he said in an interview with ABC News' George Stephanopoulos. Trump added he would not necessarily contact the FBI if such an approach was made, fueling Democrats' ire. Sen. Kirsten Gillibrand, D-N.Y., a 2020 candidate for president, tweeted, "It's time for Congress to begin impeachment hearings."
Still, Trump supporters point out that Democrats may be hypocrites on this issue, as they failed to condemn fellow Democrats, including representatives of Hillary Clinton's campaign and the Democratic National Committee (DNC), for funding the creation of the infamous and discredited anti-Trump "Steele dossier" by former British spy Christopher Steele. Fox News' Sean Hannity called the Trump-Stephanopoulos interview a "nonstory" and a "genius setup"by Trump for his foes in the "media mob." The interview was released hours after House Judiciary Committee Democrats announced that former White House Communications Director Hope Hicks has agreed to testify before the panel next week on Special Counsel Robert Mueller's report.
Brother of 'Shark Tank' star Barbara Corcoran found dead in Dominican Republic hotel room
The intrigue surrounding vacation spots in the Dominican Republic deepened Wednesday with the news that Jonathan Corcoran, a retired New Jersey businessman and brother of ABC "Shark Tank" judge Barbara Corcoran, was found dead in a hotel room there in April. Jonathan Corcoran's death was first reported by the gossip site TMZ and confirmed to Fox News by Emily Burke, Barbara Corcoran's assistant. The revelation comes as the popular Caribbean vacation spot is making worldwide headlines with a recent rash of suspicious deaths of U.S. tourists plus the shooting of retired Boston Red Sox slugger David Ortiz. It was unclear where Corcoran stayed at the time of his death. TMZ said no one knows exactly what led to his death, though Barbara Corcoran told the outlet that she was told he had a heart attack.
Six suspects, including alleged gunman, in custody in David Ortiz shooting
Six suspects have been detained in the shooting of former Boston Red Sox star David Ortiz, including the alleged gunman, authorities in the Dominican Republic said Wednesday. Four other suspects were being pursued in the shooting, which witnesses said was carried out by two men on a motorcycle and two other groups of people in cars, the country's chief prosecutor, Jean Alain Rodríguez, told a news conference. Authorities identified the alleged shooter as Rolfy Ferreyra, aka Sandy. Police Maj. Gen. Ney Aldrin Bautista Almonte said the coordinator of the attack also was among the suspects in custody. He claimed the man was offered 400,000 Dominican pesos, or about $7,800, to carry out the shooting Sunday evening at a popular Santo Domingo bar.
Two oil tankers damaged in suspected attack in the Gulf of Oman, crew evacuated
Two oil tankers were damaged in a suspected attack off the Gulf of Oman early Thursday, according to multiple reports. The U.S. Navy's Bahrain-based Fifth Fleet told Reuters it was assisting two tankers in the Gulf of Oman after receiving two distress calls. "We are aware of the reported attack on tankers in the Gulf of Oman. U.S. Naval Forces in the region received two separate distress calls at 6:12 a.m. local time and a second one at 7:00 a.m.," Joshua Frey of the Fifth Fleet said. The Fleet did not blame anyone for the attack..
Tonight: Fox News town hall with 2020 Dem Julian Castro
Fox News is scheduled to host 2020 Democratic presidential candidate Julian Castro, former Housing and Urban Development secretary, for a town hall at 6:30 p.m. ET Thursday. "Special Report" host Bret Baier and "The Story" host Martha MacCallum will moderate the one-hour event live from Phoenix.
Baier and MacCallum recently moderated similar events with 2020 hopefuls Sen. Bernie Sanders, Sen. Amy Klobuchar and potential candidate Howard Schultz. Their Fox News colleague Chris Wallace moderated a town hall with South Bend, Ind., Mayor Pete Buttigieg, who's also in the running for the Democratic presidential nomination. Tune in to Fox News tonight at 6:30 p.m. ET.
52 years in the making: St. Louis Blues win their first-ever Stanley Cup championship
The St. Louis Blues beat the Boston Bruins 4-1 in Wednesday night's deciding game for the Stanley Cup, to win their firstchampionship. The victory was 52 years in the making. Ryan O'Reilly scored for the fourth straight game and rookie Jordan Binnington stopped 32 shots in Game 7 of the Stanley Cup Final. Alex Pietrangelo added a goal and an assist and Brayden Schenn and Zach Sanford also scored for St. Louis. The Blues' championship run is remarkable because it was so unthinkable just five months ago. The team woke up on New Year's Day with the worst record in the league but then won 30 of their final 49 regular-season games and soared through the playoffs to reach the final for the first time since 1970.
TODAY'S MUST-READS
12 white men sue San Francisco PD for racial, gender bias in promotions.
Nation's first black priest, an ex-slave, may be on his way to sainthood.
'X-Men' director Bryan Singer to pay $150G to settle sex assault claim: report.
MINDING YOUR BUSINESS
General Motors to put $150M toward Michigan plant to ramp up production, company says.
This is how Americans spend their money based on their education level.
Top five vacation spots targetedby online booking scams: report.
Follow @PeterBoykin on Social Media
Twitter: Banned
Facebook: https://www.facebook.com/Gays4Trump
Instagram: https://www.instagram.com/peterboykin/
Youtube: https://www.youtube.com/c/PeterBoykin
Reddit: https://www.reddit.com/user/peterboykin
Telegram: https://t.me/PeterBoykin
https://t.me/RealPeterBoykin
Parler: https://parler.com/profile/peterboykin/posts
PolitiChatter: https://politichatter.com/PeterBoykin
Gab: https://gab.com/peterboykin
Discord: https://discordapp.com/invite/pyuPqU9
Periscope: Banned
Support Peter Boykin's Activism by Donating
Patreon: https://www.patreon.com/peterboykin
PayPal: https://www.paypal.me/magafirstnews
Cash App: https://cash.me/app/CJBHWPS
Cash ID: $peterboykin1
Listen to #MagaOneRadio
Join the #MagaNetwork
Read the Latest #MagaFirstNews
https://us1anews.com/
https://us1anews.com/
https://us1anews.com/
https://us1anews.com/
Support Donald Trump
https://votefordjtrump.com/
http://trumploveswinning.com/
https://marchfortrump.net/
https://us1anews.com/
Join Our Groups on Facebook:
MarchForTrump
https://www.facebook.com/groups/MarchForTrump2020/
https://www.facebook.com/groups/MarchForTrump/
MagaOneRadio
https://www.facebook.com/groups/MAGAOneRadio/
https://www.facebook.com/groups/MagaOneRadioNet/
https://www.facebook.com/groups/MAGARadio/
https://www.facebook.com/groups/MagaFirstRadio/
https://www.facebook.com/groups/MAGA1Radio/
https://www.facebook.com/groups/MagaFirst/
TheMagaNetwork
https://www.facebook.com/groups/theMagaNetwork/
GaysForTrump
https://www.facebook.com/groups/gaysfortrump/
https://www.facebook.com/groups/TheGayRight/
https://www.facebook.com/groups/LGBTexit/
https://www.facebook.com/groups/gaysfortrumporg/
https://www.facebook.com/groups/DeplorableGays/
https://www.facebook.com/groups/GaysForTrumpParty/
Americans With Trump
https://www.facebook.com/groups/AmericansWithTrump/
North Carolina MAGA Network
https://www.facebook.com/groups/northcarolinamaganetwork/
NC Trump Club
https://www.facebook.com/groups/NCTRUMPCLUB/
Exit Extremism
https://www.facebook.com/groups/EXITEXTREMISM/
Vote For DJ Trump
https://www.facebook.com/groups/VoteForDJTrump/
Trump Loves Winning
https://www.facebook.com/groups/TrumpLovesWinning/
Straights For Trump
https://www.facebook.com/groups/StraightsForTrump/
US1ANews
https://www.facebook.com/groups/US1ANews/
https://www.facebook.com/groups/US1ANewsGroup/
MyNCGOP
https://www.facebook.com/groups/MyNCGOP/
Grab them by the P***Y
https://www.facebook.com/groups/GrabThemByTheP/
Join Our Pages on Facebook:
https://www.facebook.com/TheMAGANetwork/
https://www.facebook.com/MAGAFIRSTNEWS/
https://www.facebook.com/pg/MagaOneRadio-778327912537976/
https://www.facebook.com/North-Carolina-MAGA-Network-307617209916978/
https://www.facebook.com/GaysForTrumpOrg/
https://www.facebook.com/LGBTExit-2340621102644466/
https://www.facebook.com/Take-Back-Pride-American-Pride-Rally-386980035391880/
https://www.facebook.com/PeterBoykinMAGA/
https://www.facebook.com/MarchForTrumpUSA/
https://www.facebook.com/VoteForDJTrump/
https://www.facebook.com/US1ANews1/
https://www.facebook.com/MYNCGOP/
https://www.facebook.com/trumploveswinning/
Contact Email:
Peter.Boykin@TheMagaNetwork.com
PeterBoykin@Gmail.com
GaysForTrump@Gmail.com
MagaFirstNews@Gmail.com
Telephone Number:
1-202-854-1320
June 15 – MarchForTrump.net Greensboro NC
July 5 – #AmericanPride We are All Americans Gathering at the Whitehouse
July 6 #DemandFreeSpeech Rally (VIP party after) DemandFreeSpeech.org
Oct 4-6 TRUMPSTOCK Kingsman AZ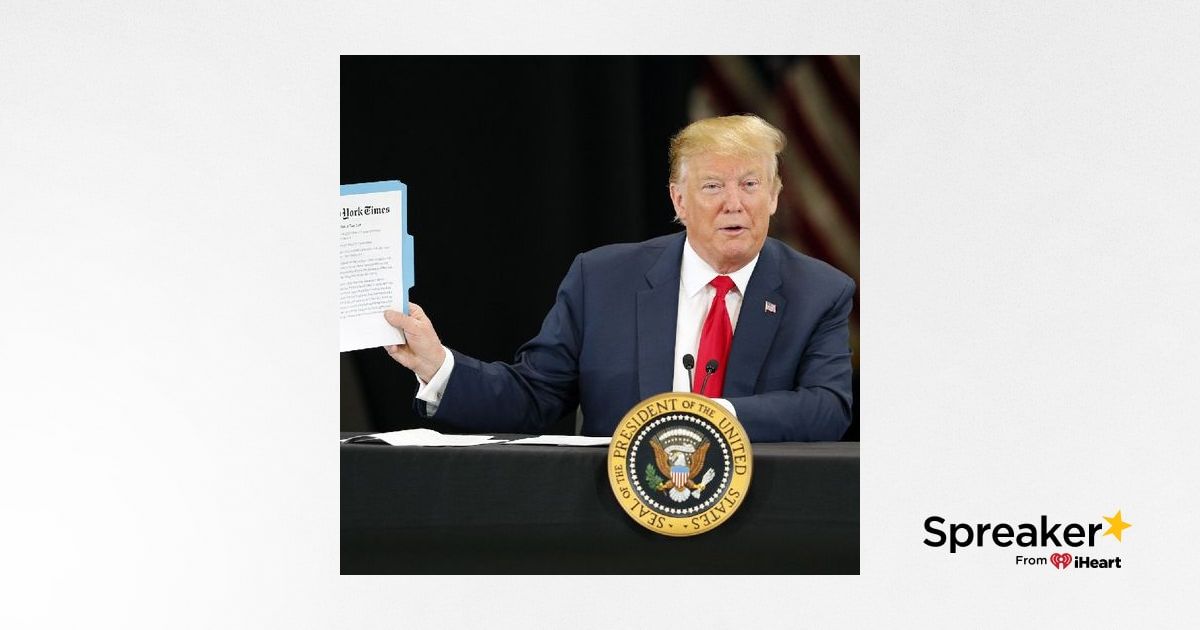 @RealDonaldTrump facing more battles ahead as Dems outraged over #MuellerReport before its release #MAGAFirstNews with @PeterBoykin OUTRAGE BREWS OVER MUELLER REPORT BREWS BEFORE ITS RELEASE: Amid high anticipation, the Justice Department on Thursday is expected to release a redacted version of Special Counsel Robert Mueller's report on Russian interference in the 2016 presidential election and allegations of collusion between the Trump campaign and Russian officials, and Democrats have
…
See More
already cried foul … Attorney General William Barr is set to hold a 9:30 a.m. ET news conference, accompanied by Deputy Attorney General Rod Rosenstein, who oversaw the Mueller investigation after the special counsel's appointment in May 2017. Neither Mueller nor other members of his team will attend, according to special counsel spokesman Peter Carr. Congressional Democrats have criticized the timing of the news conference, accusing Barr of trying to spin the report and conducting a media campaign on behalf of Trump before Congress and the public see it. House Judiciary Committee Chairman Jerrold Nadler, D-N.Y., said the panel was expected to receive a copy of the report between 11 a.m. and noon. House Speaker Nancy Pelosi, D-Calif., tweeted that Barr "has thrown out his credibility & the DOJ's independence with his single-minded effort to protect @realDonaldTrump above all else. The American people deserve the truth, not a sanitized version of the Mueller Report approved by the Trump Admin." TRUMP SEEKS VINDICATION, BUT FIGHT OVER MUELLER REPORT ONLY BEGINNING: Although Attorney General Barr has already revealed that Mueller's report absolved the Trump team of illegally colluding with Russia, Democrats have signaled that the release will be just the beginning of a no-holds-barred showdown with the Trump administration over the extent of report redactions, as well as whether the president obstructed justice during the Russia investigation … Trump's legal team is preparing to issue a comprehensive rebuttal report on Thursday, to challenge any allegations of obstruction against the president, Fox News has learned. The lawyers originally laid out their rebuttal in response to written questions asked by Mueller's team of the president last year, according to a source close to Trump's legal team. Karl Rove: Months of Democrats demanding redacted Mueller report ahead 60 PEOPLE CHARGED IN OPIOID STING: Federal authorities said Wednesday they have charged 60 people, including a doctor accused of trading drugs for sex and another of prescribing to his Facebook friends, for their roles in illegally prescribing and distributing millions of pills containing opioids and other drugs … U.S. Attorney Benjamin Glassman of Cincinnati described the action, with 31 doctors facing charges, as the biggest known takedown yet of drug prescribers. Robert Duncan, U.S. attorney for eastern Kentucky, called the doctors involved "white-coated drug dealers." Authorities said the 60 includes 53 medical professionals tied to some 350,000 prescriptions and 32 million pills. The operation was conducted by the federal Appalachian Regional Prescription Opioid Strike Force, launched last year by the Trump administration. – The Associated Press NORTH KOREA TEST-FIRES TACTICAL WEAPON: North Korean dictator Kim Jong Un on Wednesday watched as his country test-fired a new tactical guided weapon, state-run media reported … The Academy of Defense Science launched the weapon, The Associated Press reported, citing the Korean Central News Agency. The rogue regime's leader reportedly spoke about the implication of the test-fire, saying that "the development of the weapon system serves as an event of very weighty significance in increasing the combat power of the People's Army." DEMS AVOIDING REP. OMAR? – It appears some Democrats may already perceive controversial freshman lawmaker Rep. Ilhan Omar, D-Minn., as potentially toxic to their careers … At least two Democrats have reimbursed the campaign contributions made by Omar, who has been at the center of numerous controversies since she was sworn in last January. North Carolina's 9th congressional district candidate Dan McCready refunded $2,000 to Omar in March after she donated to his campaign last November ahead of the 2018 midterms, WSOC reported Wednesday. A spokesman for McCready told the news station he'd refunded Omar's contribution because "he believes there is no place for divisiveness in politics, and McCready did not feel it is appropriate to accept the donation." A winner still has not been declared in the 9th congressional district race, which became ensnared in accusations of absentee ballot fraud after Election Day. Rep. Lucy McBath, D-Ga., also rejected Omar's $2,000 donation that was made March 27.
---